The introduction of the theme plan web page work intellectual property rights
The whole webpage are organized by the webpage from related books, and historic details. We respect intellectual property rights, and get the introduction from the reference. Most of the photos in the webp
age are done by the camera. Some of them are provided by the staff in the land.
Dreamweaver8网页制作视频教程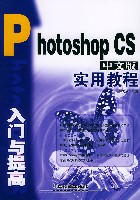 Photoshop CS中文版入门与提高实用教程
出版社:中国铁道出版社
·ISBN:7113058590