United Nations peace-keeping was born in frequent hostility of the cold war which making the Security Council come to a standstill period.
The United Nations peacekeeping began in 1948, when the Security Council authorized the deployment of United Nations military observers in the Middle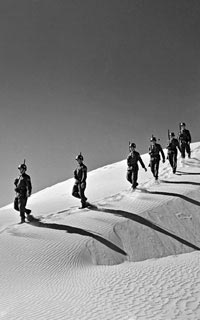 East. Mission's task is to monitor the Armistice Agreement of Israel and its Arab neighbors---which is known as the United Nations Truce Supervision Organization.
Since then, has deployed 66 United Nations peace-keeping operations, of which 53 are carried out since 1988. In recent years, there were hundreds of thousands of military personnel and tens of thousands of United Nations police and civilian personnel from more than 120 countries had participated in United Nations peace-keeping operations.
More than 2900 United Nations peacekeepers from about 120 countries have lost their precious lives for this noble mission.
I

n 1988, the United Nations peace-keeping personnel were awarded the Nobel Peace Prize. At that moment, the Nobel Committee commended, " the peacekeeping force through its own efforts to achieve one of the basic tenets of the United Nations has made a significant contribution. Therefore, the world organization begins to play an increasingly important role in global affairs, and is increasingly winning the trust of all parties. "