Mine action allows peacekeepers to patrol, humanitarian agencies to provide assistance, ordinary citizens don't need to worry about a slip may be killed in life.
Goal for mine action is to identify landmines and explosive remnants of war, including the impacts and risks of cluster bombs, and reduce the im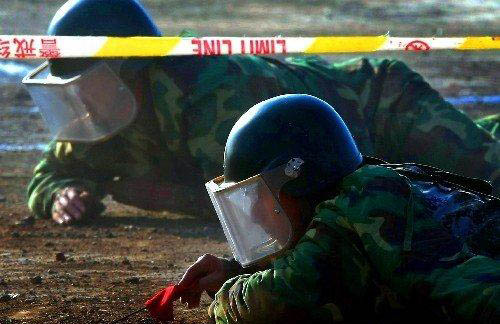 pacts and risks to some extent that can enable people to live a safe life. Mine action requires not only clearing landmines, but also carries out efficient work, protects people from danger to help the victims be self-sufficient, becoming active member of the community as well as providing opportunities for sustainable development and stability.
Landmines and explosive remnants of war cause thousands of deaths and injuries every year. Apart from casualties, it also causes: road closures, interfere with the child in school, farmers working in fields; Obstacles to economic and social development; Depriving people of their livelihood; Not conducive to the post-war reconstruction; Impede the safe deployment of peacekeeping personnel and the delivery of humanitarian relief. Landmines and unexploded cluster bombs may kill soldiers and also have the potential to kill children, equally. They will also bring injuries subside for a long time continued after the war.