1. Description of Our Team
The three of us are of the same class, we all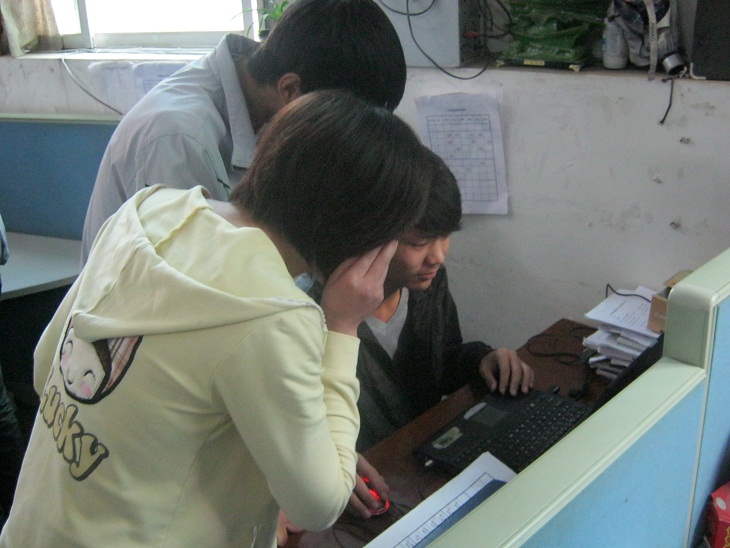 have one characteristic in common, that is, very concerned about global events, so we are very interested in this "door to diplomacy" project. First of all, we carefully studied the "door to diplomacy" rules of engagement, and browsed the winning entries of previous years. Research on selecting themes reminded us of a television series on TV the "Chinese peacekeepers", as mentioned, we all agreed it because we all love peace and hope the world end to war. Our instructor teacher Ma also very much agreed with our ideas and gave us the steps and methods of study based on his experience.
2. Summary of Our Project
United Nations peacekeepers are a special group who come from different countries and go to different countries and regions, to help countries suffered by conflict to create conditions for the promotion of durable peace, these person includes civilian, police and military personnel. In addition to the maintenance of peace and safety, the responsibility of peacekeepers increased update, they helpes advance the political process in those countries, reform the judicial system, train law enforcement officials and police forces, assist the disarmament and reintegration of former combatants as well as support for internally displaced persons and refugees to return to their homes, giving hand to local children.
For decades, international peacekeeping has obtained remarkable results, but also met with many problems, such as funding problems, discipline issues, environmental issues, human rights issues and so on, which need to be resolved in reform.
3. Our Computer and Internet Access
Percentage of students using the Internet at home:35£¥
Number of workstations with Internet access in the classroom:50
Connection speed used in the classroom: 2MB
Number of years your classroom has been connected to the Internet:7 years
Additional comments concerning your computer and/or Internet access : Our school is through ADSL Internet access, using 2M network. There are only a very few families having access to the Internet, teachers are able to surf at home.
4. Problems We Had To Overcome
(1).The time pressure
Each of our students have heavy learning tasks, there are also practice task, so for us, time is very tense, in order to overcome this problem, we make full use of our after class and weekend time, sacrificing much rest time.
(2).View inconsistencies
When discussing some questions, sometimes our team has different opinions, we need to express ours, but some members insisted on their own views. In order to achieve consistent results, we need friendly communication to convince each other, sometimes even vote to decide to adopt whose meaning, however, each of our players is able to perform the final decision.
(3).English ability is not enough
We collected a number of reports and academi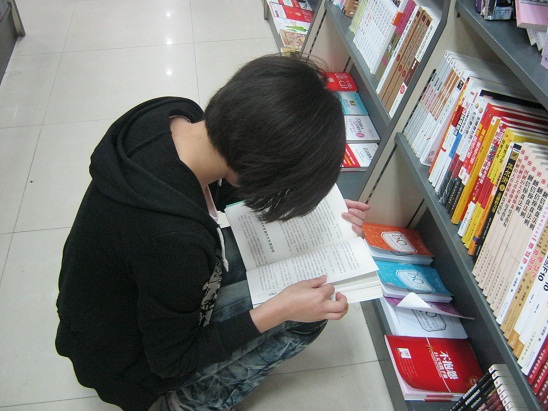 c articles from abroad. Because many are in English, we sometimes use translation software so that can quickly access the information. In some cases to consult our English teacher who helps us.
(4).Data collection narrow
We don't have enough material sources, so sometimes can not find the knowledge we want, we make full use of the Internet to find information and often go to the County Library to borrow some material.
(5).Lacking of webpage making experience
Since we are participating for the first time, such a website we did for the first time, lack of experience, even some do not understand, to overcome this difficulty, we have invited three computer science teacher for our consultants to help implement our ideas.
5.Our Project Sound Bite
Through several months of research, we are deeply aware that UN peacekeeping operation is one of most effective measure that is aimed to help nations to overcome all the difficulties and bring about peaceful resolutions to conflicts, and it plays a more important role as the time passes. At present, fighting is still raging in a few places in the world, and many common people have been dead in the war. People are so helpless that they urgently need help from international community. UN peace-keepers offer those nations aid in security maintaining, political development and peace building, thereby helping them overcome difficulties and bring about peace in the nations.
6. How did your activities and research for this Doors to Diplomacy Project support standards, required coursework and curriculum standards?
Our school always conscientiously implements the spirit of quality education, encourages us to participate in social practical activities in our spare time, develops our practical ability and creative spirit based on and aimed at all-round development as well as helps us set up correct overlooks on the world, life, values and talent-cultivation, thus ensuring that we become qualified talents well prepared for the development of socialism with Chinese characteristics. For this reason, the special research offers us great opportunities to involve in practice and make use of knowledge as well as learn knowledge and experience that can¡¯t be gained from books. We become the masters of study. We are students majoring in computer technology, and the activity is really the best practical lesson that we have never experienced before. The delightful truth is that through the activity, we all get improved in social skills, moral quality and knowledge. In addition, the research activity makes us well understand the importance of peacekeeping.