Qianyang County is located at the west of Guanzhong, as the birthplace of Yandi(the Chinese agriculture god) hometown and Chinese Culture in both Zhou and Qin dynasties, Chinese folk arts are rich and long history. Needlework culture is popular. When girls are seven or eight year old, they started to learn how to use a needle and thread, the colorful hand embroidered fabrics was everywhere, that including lampshade on the wall, tobacco pouches used by rural old man, children wearing tiger-head hat, rural women's clothing. Influenced by Yangshao and longshan culture, Qianyang fabric art inherits the ideas and cultures of Yandi clan and Zhu-Qin. The embroideries of Qianyang contain kind of the worship of Gods and the primitive totem culture of drogan, snake, tiger and deer. It permeates with the philosophical ideas of sorcery culture and ancient chinese balance of Yin and Yang. Fabric art, rich in meaning and metaphor, accords with the local people's desires of praying for good fortune and avoid evil.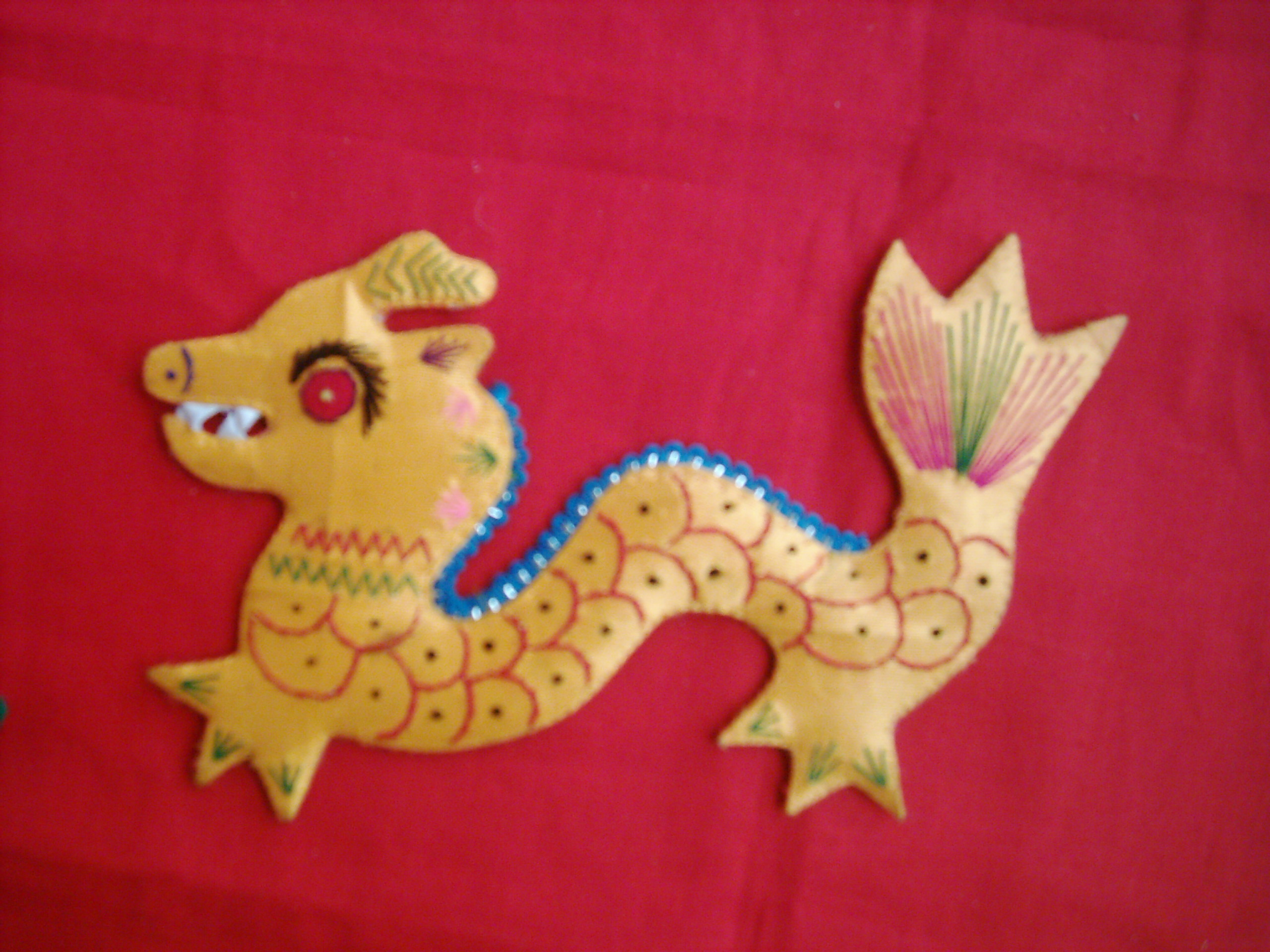 As a representative of needlework culture, Qianyang fabric is an important part of the farming culture, its roots can be traced to the time that Shennong taught people how to grow crops, and it has thousand years of history. As the "mother of art", the "Qingyang sachet" and it called "Sister star" in Chinese folk art, the sentence "I met the officers, the cloth was very beautiful" in "Shijing" has described the scene. When in the Qixi Festival, women will hold embroidery game in the moonlight, beg Zhinv can give them intelligent mind and skillful hands, let their needlework more skillful. Many poems which were written by the people are inextricably linked with embroidery.
Qianyang fabric embroidery is an exquisite craft, famous for its long history, was named "The land of Shaanxi folk embroidering crafts" by Provincial Department of Culture. And Nanzhai Township was named "The land of China folk embroidering crafts ". At present, there are 5 craftsmanship and folk arts workshops, which has more than 10,000 women engaging in embroidery and folk crafts.