My name is Ma Li, 16 years old. I has hard and yellow hair, bushy eyebrows, large expressive eyes, high nose and a round face. God created too many beautiful girls, except me, and inadvertently, I am created a careless person. I like calligraphy, photograph, writing and listening to music. My job: Photographing, documenting the interviews, Setting up project website ……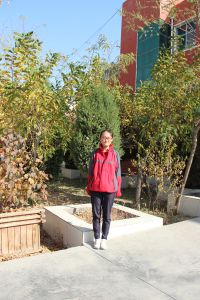 My name is Yao Chunhua, a student in grade nine, 17 years old. I will face senior high school entrance examination. I am a lively and easy-going girl. I like maths, maths give me a lot of fun. I like running, running makes me quiet; I also like music, like singer Hua Chenyu's songs. His songs always give me much merriment. It is me, a blossoming flower in spring.
My job: Drafting texts for the website, Collecting and sorting out materials, Setting up project website.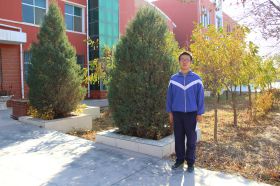 Ning Qiang, a sunny boy, faces life cheerfully. I live in a small leisure town where I like because of its fresh air and harmony.
My job: Photographing, recording the interviews, working on project plan.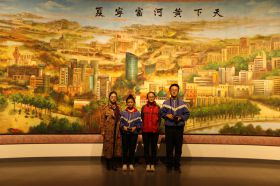 OUR TEAM