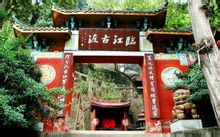 Wonderful recommended
Links

My name is Yan Yao at 16 years old, from the beautiful county Cangxi and now study in Cangxi Experiment School. I am very easy-going that easy to be happy and I love playing table tennis and listening to music. I enjoy chatting and playing with classmates for we are free of any annoyance. At weekends, we will go to search information on the internet or sometimes play some games for relaxation. And in afternoon, we will go out for bicycling, or drifting also for rest. My life is always full of happiness and laugh because I believe that only we live happily that our life will be happy.

I am Luo Dongmei at 18 years old, a sunny and energetic girl. I am very easy-going that I love to cry, play and laugh. After classes, I love to play badminton, table tennis and listen to music.
In term of life, I like to share with friends about study and life. Although I grew up in the rural place, my childhood was different from the others. Although it was of toughness, bitterness and tears, still I lived a happy life for myself. Because of such difficult living environment, I have become strong, positive and confident.

I am Yu Xin at 18 years old, a persistent boy. I have many interests, such as listening to music, studying math, making computer electronic paper, exercising five strikes typing method, watching TV news and visiting nature to explore its beauty.
In school, I am serious on everything, be practical, helpful, friendly and polite, I also enjoy teamwork. I never took anything for granted and looked down upon of anyone.
Now I am working hard and making good use of every minute to show the best of me.

I am Zhou Lihua at 16 years old, a student in Cangxi Experiment School. I come from Huaqiao town in Guang'an County of Sichuan province. I am introverted but brave and not easy to give up. Although I am not willing to talk, sometimes I will play with the classmates, for activating the atmosphere. As a class commissary in charge of activities, I am honest to admit that I am not so good at study, but I always complete the tasks from teachers and classmates at the highest speed and with the best quality. I like playing badminton and table tennis, reading and photographing.

I am Deng Xiaorong, a teacher of these students. Joining together with them on this activity brought me so much happiness combing teaching and practice. To study is for practice, you are the best!

I am Xu Li, also a teacher of these students. Making web pages helped to cultivate they practical ability. I like this kind of teaching and I will keep working hard. And I will succeed!