°∑°∑

Features of Min River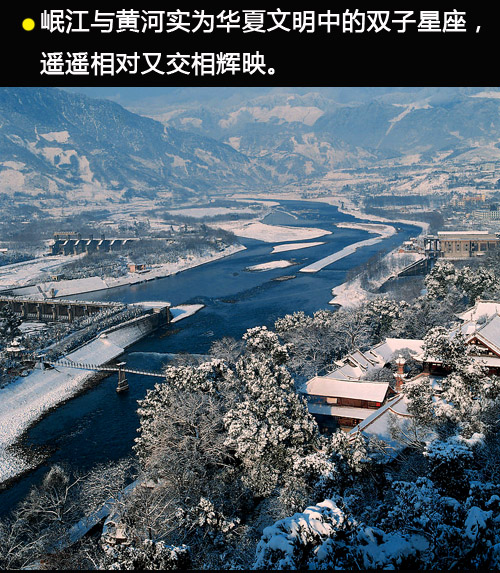 Min River originated from Min Mountains which located in the southeast of Qingzang Highland. In the Chinese classic scriptures, Min River was called Wen River, Du River, and Han River. As the place which divided different waters including Min River, Jiangling River, and Yellow River, Min Mountains stand high in the northwest of Sichuan with the 4000-5000 meters of mountain ridge. The main peak ®C Xue Bao ®C is as high as 5588 meters.
°∑°∑ Related Photos
[Top of page] Origin of Daoist

°∑°∑
Min River°∑°∑
Characteristics of Qingcheng°∑°∑
Notes of our stories°∑°∑
Profile of the Work°∑°∑
About us°∑°∑
028-61730325
Email:pyzx885@263.net
School: Puyang Town Middle School, Dujiangyan City, Sichuan
Our Team
Guide Teacher: Gao Yong Team Members: WangYueHan XinYun ZenXueMei
°∂Daoist in the Qingcheng Mountain°∑
Chengdu is the cradleland of Daoist. This place has a long history of Daoist culture and is an influential place inside and outside of China. Especially the Qingcheng Mountain in Chengdu, as the origin place of Daoist and World Cultural Heritage, is an important resource to establish Chengdu as a nationwide tourist brand of Daoist culture.