°∑°∑

Daoist Architectures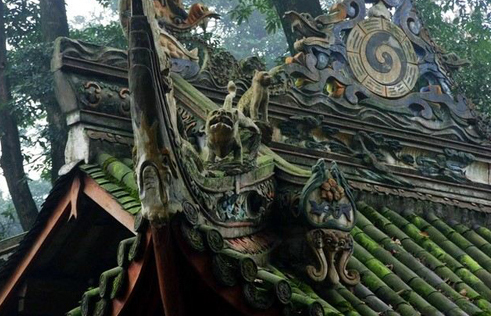 °∑°∑ Daoist Architectures
The old architectures on Qingcheng Mountain are mainly Daoist temples among which the Sanqing Giant Temple has been listed in the Key Protected Relics in Sichuang Province. The structure of Daoist architectures on Qingcheng Mountain is various. The location selection, composition, figure, space arrangement, and artistic features have reached high artistic achievement. In the recent and future architecture creation, lots of the achievement can be used as a reference.
[Top of page] Origin of Daoist

°∑°∑
Min River°∑°∑
Characteristics of Qingcheng°∑°∑
Notes of our stories°∑°∑
Profile of the Work°∑°∑
About us°∑°∑
028-61730325
Email:pyzx885@263.net
School: Puyang Town Middle School, Dujiangyan City, Sichuan
Our Team
Guide Teacher: Gao Yong Team Members: WangYueHan XinYun ZenXueMei
°∂Daoist in the Qingcheng Mountain°∑
Chengdu is the cradleland of Daoist. This place has a long history of Daoist culture and is an influential place inside and outside of China. Especially the Qingcheng Mountain in Chengdu, as the origin place of Daoist and World Cultural Heritage, is an important resource to establish Chengdu as a nationwide tourist brand of Daoist culture.