activity plan:
(1) visit village, rural survey the left-behind old people ratio, and the reasons. Poverty, loneliness and hard life situation.
(2) the rural rear into the old family, and old people communicate communication, alleviate their loneliness, the thorough cleaning, old man family do housework, to old people do meal. Our school by volunteers and rural rear into the old responsibility group, take care of the old man's life, regularly to the old family for compulsory labor.
(3) visit yixian and conveyed greetings to the old man. This activity in the activity than ever held, compared to a wider, more people involved. The event object is not confined to the home of old people, but rural various levels of "left-behind" the old man. This activity is rural "left-behind old man"'s attention for the purpose, investigation and study left-behind old life situation, and our actual action to enrich their life in his later years, with our amber-hued love to go to the warm their solitude of heart. Activities of the implementation of the site we a residential village "long lam tsuen".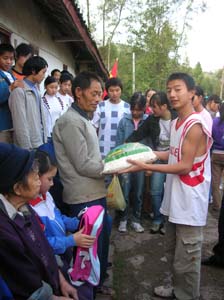 Uncle, Please accept our a little kindness.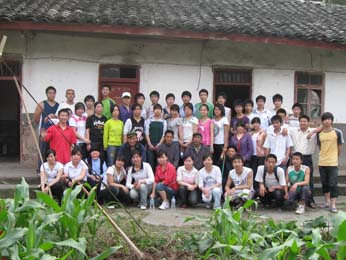 The group photo when we were going to leave the Nursing House.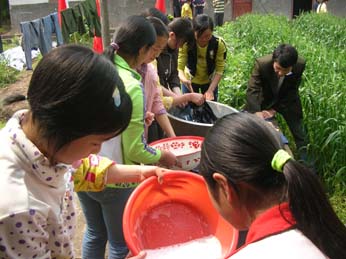 The elderly people's clothes would be washed carefully.