Can do

Poor ,loneliness, difficult, bitter.
The hard physical labor. Every generation of education of responsibility, the spirit of the poor consolation, daily life embarrassed of helpless. "Left-behind old man "'s reality of life is also took your heart?
"The good filial first". We can't refer to that these "left-behind" old man's children as unfilial behaviour, they find "gold rush," look for their dreams, contributed to the development and progress of different regions, this obviously is understandable. But this "labor economy" tidal wave makes the dreams of "left-behind old man" f impacted and destroyed. Facing these "solitude of the sunset" we can do what? Then, using leisure, we project team to many times "left-behind old man" send warm to offer the compassion, to help old people smooths the mental wounds and make up for the lack of life, that they get some consolation.
Help them weed irrigation, help them Zecai cooking, laundry sewing to help them, and even accompany them Laoke Lara homemade ... ...
Small pieces, know the little things. Because we think about old people's need, worry old man's need; This is "left-behind old man"'s voice, it is our common hope!

we helped the elderly wash clothes in the voluntary service.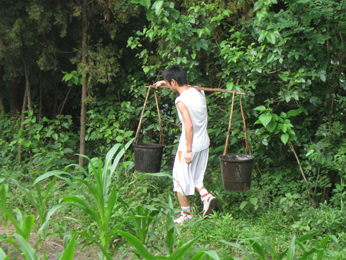 we picked manure and poured the fields for the elderly in the voluntary service.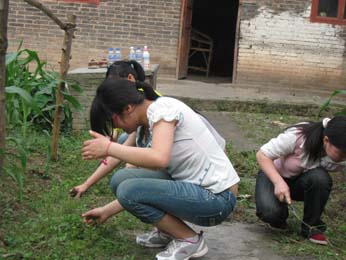 we weeded for the elderly in the voluntary service.